Today, cordless irons are the best alternative to old-style corded irons.
Long gone are the days when you had to stand close to an electric outlet when ironing a massive pile of clothes. It used to be incredibly frustrating when I would accidentally find myself unplugging the iron when tugging too tightly, or even getting myself tangled in the cable!
Fortunately, now I use a cordless iron, I often wonder why on earth I was struggling with the annoying cords that would interfere with my ironing so much. Now I need not restrict myself to a specific space during ironing, the feeling is somewhat liberating – you should try it yourself and find out the abundance of brilliant benefits of cordless irons!
In a hurry? Below you can check out our quick comparisons of cordless irons.
Image
Our Best Pick
Best Value
Deluxe Model
Model
Tower T22008 CeraGlide Cordless Steam Iron with Ceramic Soleplate and Variable Steam Function, 2400 W, Purple
Tefal Cordless Steam Iron, Freemove Air, 2400 W, Blue, FV6520G0, 0.25L
Morphy Richards EasyCHARGE Cordless Iron, Precision Tip, Ceramic Soleplate, Anti Scale, Anti Drip, Auto Shut-off, Easy Fill Water Tank, Quick Heat-up, 30g/min Steam Output, Black and Red, 30250
Our Best Pick
Image
Model
Tower T22008 CeraGlide Cordless Steam Iron with Ceramic Soleplate and Variable Steam Function, 2400 W, Purple
Best Value
Image
Model
Tefal Cordless Steam Iron, Freemove Air, 2400 W, Blue, FV6520G0, 0.25L
Deluxe Model
Image
Model
Morphy Richards EasyCHARGE Cordless Iron, Precision Tip, Ceramic Soleplate, Anti Scale, Anti Drip, Auto Shut-off, Easy Fill Water Tank, Quick Heat-up, 30g/min Steam Output, Black and Red, 30250
Best Cordless Iron of 2023 Reviews
1. Tower T22008 Cord or Cordless Steam Iron: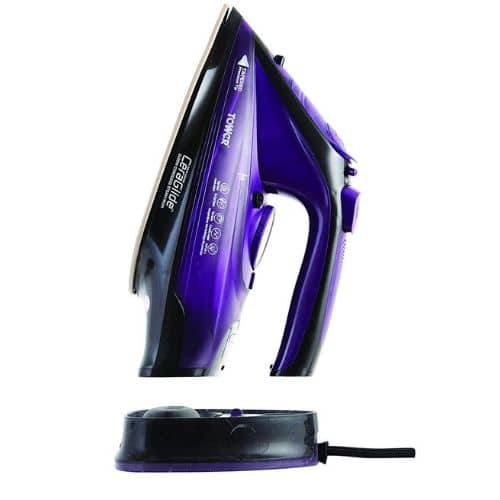 Features With Explanation:
Outclass Performance:
An affordable 2 in 1 cordless iron with a tower can outperform pretty much any other irons, which are even more expensive than it!
2 in 1 function:
This cordless iron has a 2 in 1 function; meaning that its heating base allows for both corded and cordless use.
Power consumption:
The appliance uses 2400W power and takes just half a minute to get hot. The steam generation rate of the iron is 120g per minute, heating up in just 30 seconds.
150g Steam:
When you are tackling really creased clothes you can use the highest steam mode which delivers 150g of powerful steam shots per minute. You can easily adjust the steam level according to your requirements.
Precision steam:
The precision steaming function helps you iron curtains and drapes quickly. You can use this feature on hard-to-reach areas of clothes that have stubborn creases such as over zippers and pockets.
CeraGlide:
Whether it is Pima cotton or a delicate silk blouse, the Nano coated CeraGlide ceramic soleplate glides smoothly and effortlessly over fabrics. Wrinkles will disappear in no time without applying much pressure.
Anti-drip:
It features an anti-calc and anti-drip design, which prolongs its life. It saves your iron from calcium build-up which can negatively affect its performance.
Cordless with a larger water tank:
This tower cordless steam iron is equipped with a large water tank with a 360ml capacity – more than enough for your ironing needs.
Spray nozzle:
The spray nozzle can be used to tackle heavily creased clothes – it aids in effective ironing. The water reservoir can be quickly filled using a water cup that comes with it.
Bottom line: This is an affordable cordless iron that can outperform many of the best irons that are more expensive! It is our best pick and an ideal solution for your daily laundry care!
---
2. Philips Ceramic Sole Cordless Steam Iron: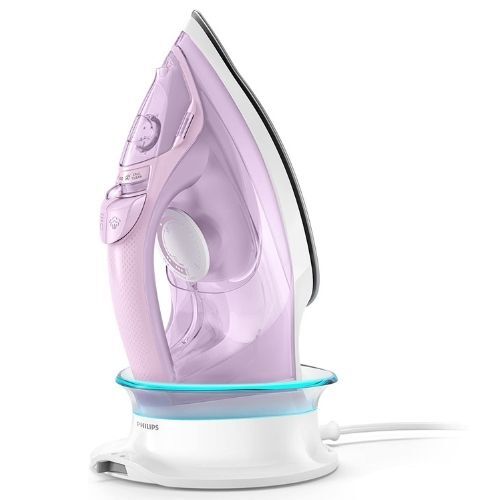 Features With Explanation:
Power consumption:
This Philips cordless iron is elementary because of its 2400w of power and efficiency, which allows it to easily glide across your ironing board and clothes without the hassle of a cord getting in the way.
Quick heat function:
Due to its quick heat function, this cordless steam iron gains full heat in 30 seconds, which allows you to complete your ironing work quickly.
190g steam:
It also offers a useful feature of a powerful steam boost of 190g to quickly clear the hard creases of different fabrics, such as jeans, shawls, etc.
Ceramic soleplate:
Moreover, this press includes a ceramic soleplate for smooth float overall textures, making your pressing chores soft and comfortable.
Shut-off feature:
It will automatically shut off with its auto-shutoff feature and saves the clothes from being burnt, even if you forget to switch off the iron.
Vertical steaming:
You can use the iron vertically to clear creases from any hanging fabrics, like sheets or curtains.
Light indicator:
It also has an indicator light that will help you refill this iron with water every time the water level gets low.
Bottom line: This is one of the best Philips steam irons, and makes your ironing work effortless. It offers you features like fast heating, auto shut-off, and a cordless function that can easily remove hard creases from various fabrics. You can also use it as vertical iron.
---
3. Russell Hobbs 23300 Freedom Cordless Iron: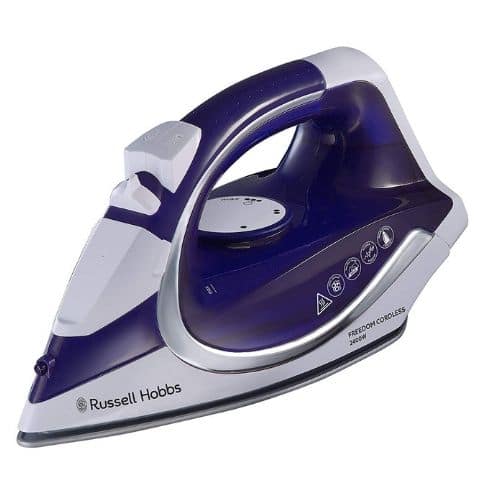 Features With Explanation:
Laundry care:
It will become an indispensable part of your laundry care as it is tidy, hassle-free, and does a great job!
2400W Power:
This iron is best for immediate use as it gets hot for steaming in 25 to 30 seconds by using 2400W power.
Recharge time:
Russell Hobbs makes charging your steam iron a breeze. A five second recharge time suggests that there is no delay in its use.
Temp variable:
Use its variable temperature control to set the optimum temperature for each fabric type.
Steam output:
40g of continuous steam is produced per minute that flattens the wrinkles efficiently. While pressing thicker garments like denim or linen, opt for the 135g/m steam boost option.
Vertical steam feature:
The vertical steaming feature allows you to iron hanging garments like curtains and even bedsheets.
Light ring:
On the base, a light ring indicates the iron status by displaying when it is ready to use, when it needs recharging, or has heated up and is ready to go. Its non-stick ceramic soleplate irons all fabrics smoothly.
300ml water tank:
It has a generous 300ml water tank. The water level is quite visible, so you know when to top it up. The anti-drip function saves your clothes from water spots.
Bottom line: The weight of this iron is just 1kg when unfilled. So, this cost-efficient iron is ideal for you if you get wrist strains while ironing.
---
4. Morphy Richards Cordless Steam Iron 303250: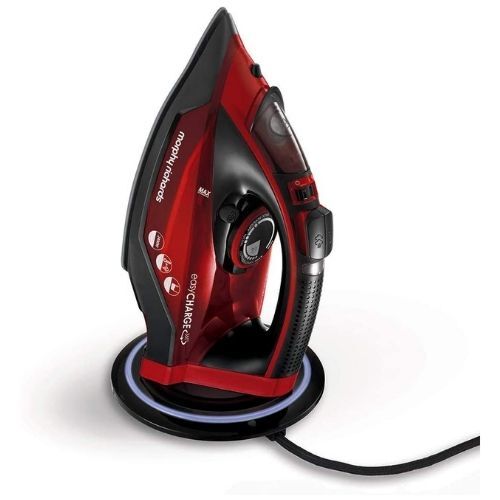 Features With Explanation:
Slidable on surfaces:
This Morphy Richard cordless steam iron works like a regular iron but with no cable attached to it, which means it is easily slidable on the surface for comfortable ironing work.
Quick heat time:
On the first charge, it can take up to 25 seconds to gain full heat because of its 2400w power efficiency. When a green light flashes, it indicates that the iron is prepared to go for smooth wireless ironing.
Steam boost:
Furthermore, It also offers a useful feature of a powerful steam boost of 130g to remove the most stubborn creases of different fabrics easily.
Ceramic soleplate:
This iron has a ceramic soleplate for a smooth glide over all fabrics.
Quick heat up:
Another feature is a quick heat-up, which helps in the simple ironing in any direction and for efficient steam and heat controls.
Self-clean:
Another function this cordless iron offers is self-clean, removing limescale and calc, and the iron's durable use.
Auto shut-off mode:
Even if you forget to switch off the iron, it will automatically shut off after a period of time, saving energy and generally making for a safe environment in case the hot iron gets knocked over when you are not around.
Vertical ironing:
You can use the iron vertically to clear creases from any hanging fabrics or clothes.
Reliable cordless iron:
If you need a wireless iron to operate reliably, stick it back on its charging base between uses, as the iron only reheats when it is positioned on the base.
Bottom line: This wireless steam iron is easy to charge and charges quickly, offering you the features like Quick Reheating, Auto shut-off, Effortless Control in addition, offering you smooth ironing work. The iron provides maximum performance ability with a 3-year guarantee.
---
5. Quest Cordless Steam Iron 35070: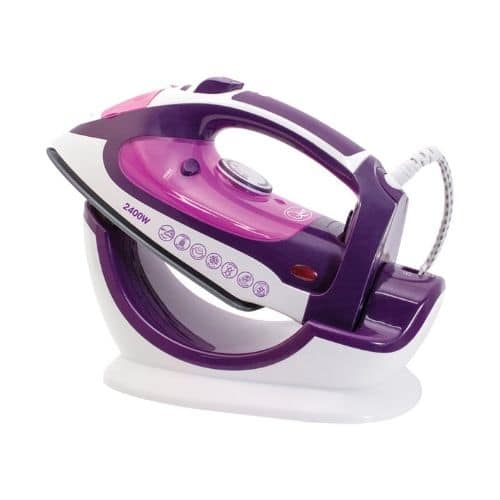 Features With Explanation:
Dual iron function:
You can use this iron as a dry iron or a steam iron that produces consistent steam.
Burst mode:
Using the burst mode can be utilised used when you need a massive amount of steam, and this product also features vertical steaming.
20g steam:
It emits 20g of steam per minute and utilizes 2400W of power. The steam is generated within 25 to 40 seconds.
Recharges fast:
Your iron gets charged within 30 seconds and takes 7 seconds to recharge. You can control the temperature settings according to the fabric being pressed. The highest temperature level available is 220°C.
Steam burst:
The steam burst feature delivers powerful steam that penetrates the fabric and relaxes its fibers.
Spray mist:
The spray function emits mist that softens the clothes before ironing.
Stainless steel soleplate:
The stainless steel soleplate effortlessly glides over the fabric. A light indicator allows you to check the iron's status now and then.
Anti-calc feature:
A permanent anti-calc filter is present in the water tank that softens hard water and prevents scaling.
Self-clean:
The self-clean button can be used for easy and quick cleaning. The anti-drip system prevents water drips.
Tip: Prefer tap water over distilled water as the latter may disrupt the anti-calc system.
Bottom line: Ironing is no longer a tiring chore and more of a pleasure with this iron and its sturdy and smooth stainless-steel soleplate. You can use the versatile iron both as a dry and steam iron.
---
6. Tefal Free move Air Cordless Steam Iron FV6520G0: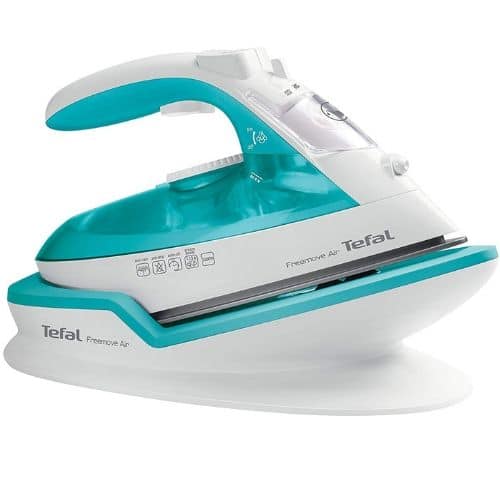 Features With Explanation:
Lightweight iron:
This lightweight steam generator iron comes with an ergonomic base, where the iron fits in perfectly. There is no need to lift the iron while placing it over this horizontal base. Due to it being lightweight you can also use this easily for travel purposes too.
170g steam:
It offers a 170g/m steam boost option for effortless and quick crease-removal. Tefal FV6520G0 Freemove Air cordless steam iron uses 2600W power and generates a 40g/m of continuous steam output.
Attractive design:
The attractive design catches attention. A durable and smooth soleplate tackles with the stubborn creases of shirts, pants, trousers, etc, in no time.
Auto turn-off feature:
After eight minutes of inactivity, the appliance turns off on its own to ensure safety. There is a light marker to show the status of the steam iron.
Anti-drip mode:
It doesn't stain your clothes, thanks to the anti-drip feature. At low temperatures, the steaming option is turned off, so the water does not leak.
Water tank and anti-calc:
The water tank limit is 250ml. The anti-calc system does not let limescale and calcium build-up. It prolongs the life span of the unit.
Bottom line: The ergonomic and attractive design, along with the excellent steam boost feature, make this iron an excellent choice for domestic use. The auto-shutoff function is a plus point too, and this is also one of the best Tefal irons on the market.
---
Cordless iron
Buyer's Guide
Are you confused about how to choose the best cordless steam iron? well, that is why we are here – to clear your confusion and tell you the features and types of qualities you need. Besides, we will also keep in mind your rate of use of iron and budget.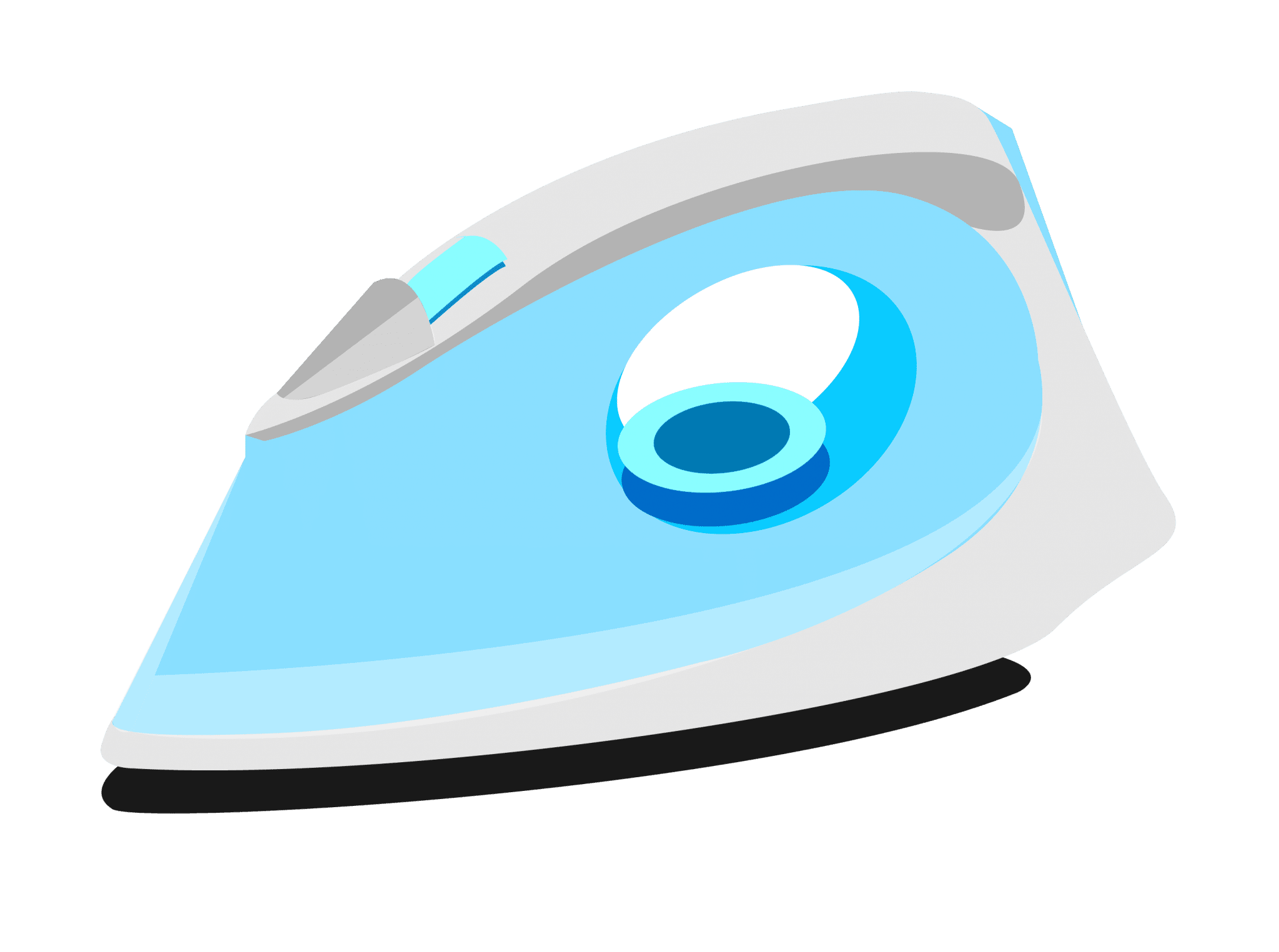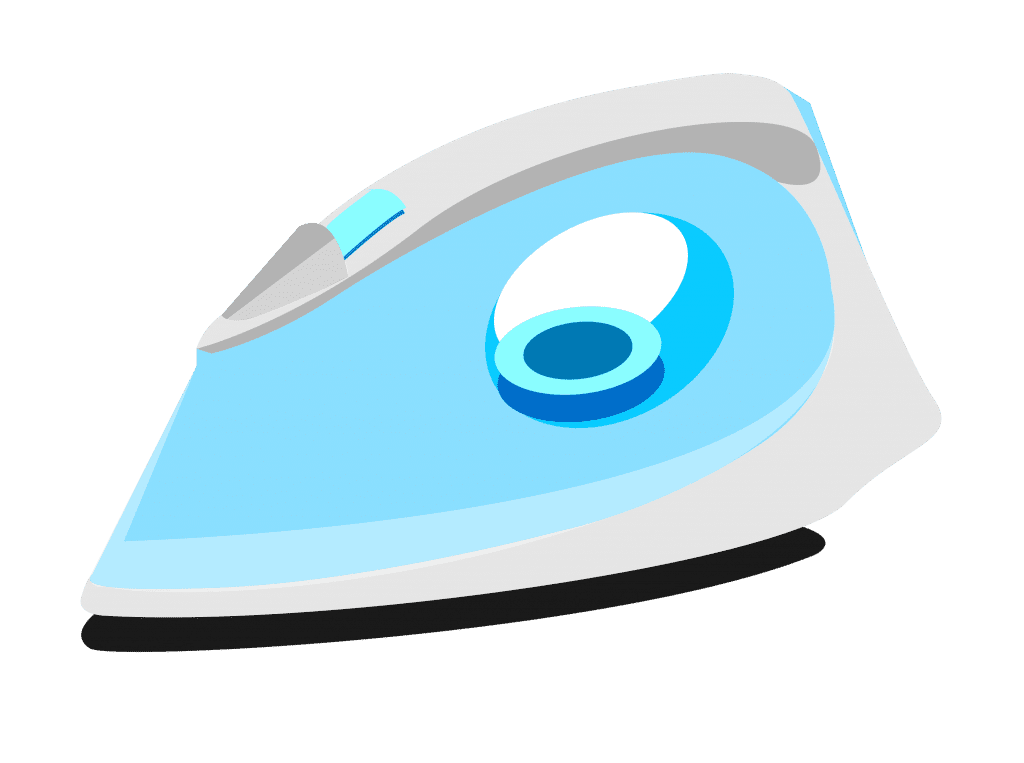 Check Easiness:
It's anything but difficult to use this kind of iron. Without the wire, you will have more freedom over the ironing board. You can press stubborn wrinkles and move on to the next article in no time. Additionally, you can use the iron without worrying about standing too close to the electric outlet.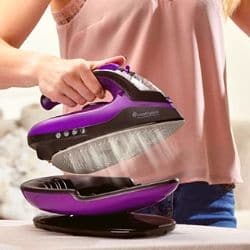 Charging:
In contrast to regular irons, cordless irons are charged while they are being used. They must be put in the charging base during pressing. The charging base provides the ability to iron each time it is set down.
During the brief timeframe in which you adjust your clothes, the charging port quickly renews the heat.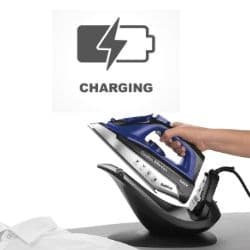 Soleplate:
Regardless of the type and model, all irons need a durable and fantastic soleplate. The iron with the best soleplates will be reliable, penetrate steam and warmth successfully, and glide effectively overall.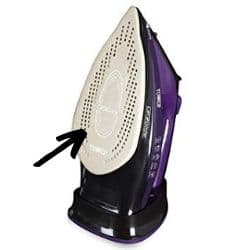 Although most irons are made with great soleplates, the soleplate's material varies with each model. There are many materials to browse for each soleplate – for example, tempered steel, anodized aluminum, titanium, ceramic, and nonstick.
Water tank:
The water tank limit of iron is another important point you should investigate. It is the amount of water the water reservoir can hold. It decides the time for which you can press your clothes before making a refill.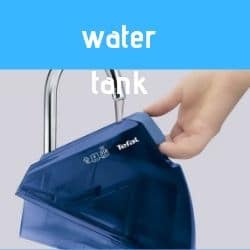 Typically, an iron with a higher tank limit is preferred over a tank with a lower limit.
Steam output:
The steam output is another essential element that must be taken into account while choosing irons.
A higher steam output means that the iron is highly efficient since it guarantees better wrinkle removal and shortens the pressing time.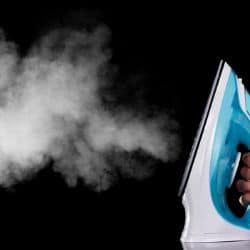 When estimating steam yield among various models, you should check for the grams of steam emitted per minute. The higher the rate, the better is the steam output.
Weight:
The heavier the iron, the less pressure you'll need to apply to clear up the creases in your garments. Even so, an iron's weight decides how helpful it will be for you to use it.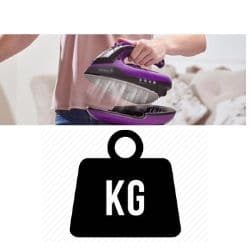 You should test irons before buying to check whether you can hold them comfortably. A heavy iron may cause strain in your arm or wrist after a while of usage, in case you have a lot to iron, it is always advised to check.
Cost and guarantee:
Although, the features of an iron decide its price, generally a cordless iron costs more than a corded one.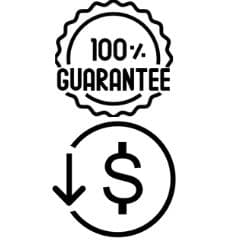 The price of a corded steam iron ranges from £15 and goes up to £100, while the cordless steam iron ranges from £35 to £260. The standard guarantee time for a cordless steam iron is one year.
Conclusion:
Well, Tower T22008 Cord or Cordless Steam Iron is the best cordless iron out there, it is 2 in 1, i.e., allows both corded and cordless operation. It is also not very expensive comparatively and packs all the features needed for an enjoyable ironing experience.
The power rating of this steam iron is 2400 W. It usually emits 120g of steam per minute which is better than many of its competitors we discussed. A 150g/m steam boost is another add-on feature.
After reading the cordless irons reviews, we hope you can choose the perfect cordless steam iron according to your easiness.
FAQ's
Frequently Questions Answers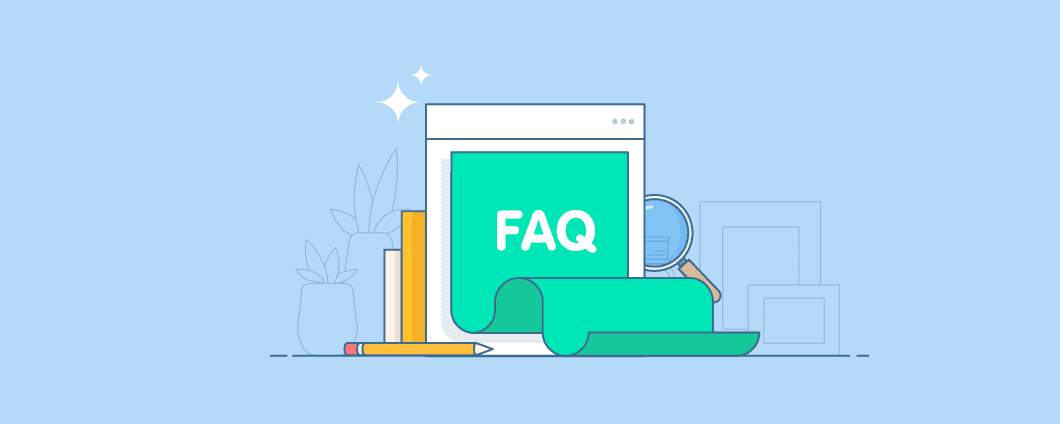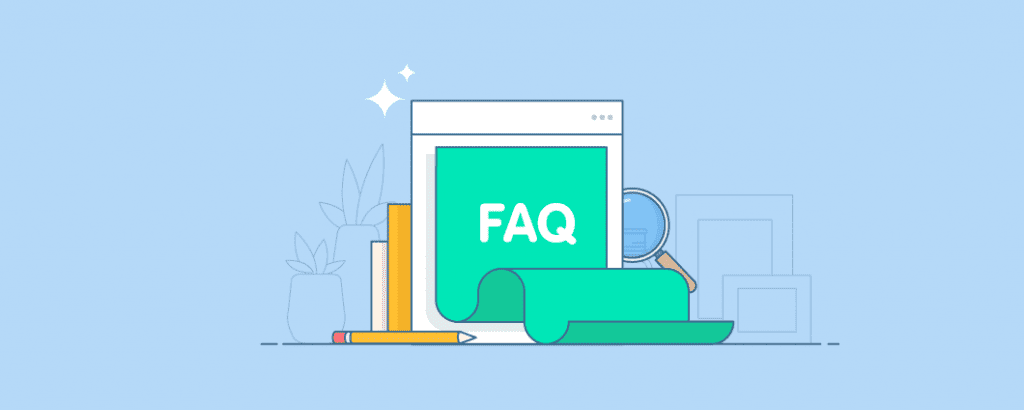 Why choose cordless iron?
Cordless irons do not bind you with the electric outlet. It allows you to reach every inch and every corner of the garment with comfort and ease. Moreover, one must consider choosing cordless irons as they are the safest to keep at home due to there being no such risks as anyone getting stuck into the cord or a kid pulling the cord of iron and harming themselves.
How cordless irons work?
Cordless irons work in two parts; the heating base and the iron. The heating base is connected with the outlet. This power heating base heats up the iron when you place the iron on it while positioning your clothes into the board. When you pick up the cordless iron from the base, it is well heated to run smoothly on the clothes and you could glide it all over the ironing board with convenience.
Are cordless irons any good?
Absolutely! Cordless irons are made for our convenience but without compromising the best features of normal irons. These irons possess all those features which you find in the corded ones and more. They have a light indicator, automatic shut-off feature, power heating feature, anti-drip system, steam generation, temperature regulation setting, self-cleaning function and a smooth soleplate that allows to make any clothing item free of wrinkles.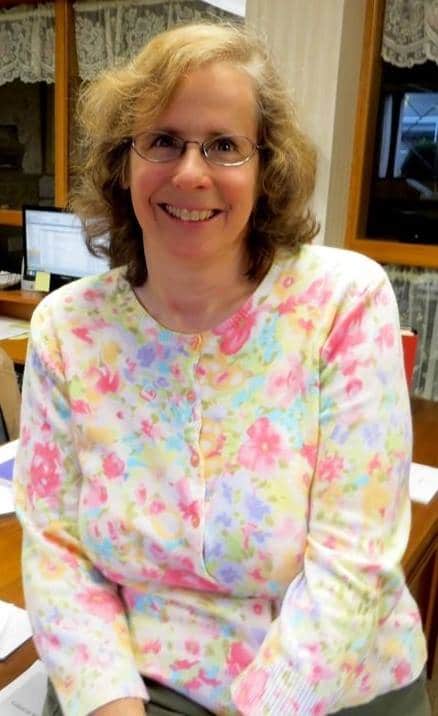 I am a content strategist and the administrator of this website. Professionally, I am an assistant Electronics professor at the University of Chester. I love to read about my profession and have a lot of interest in various home electronics appliances. Freely contact us if you have any queries regarding steam irons and other electronic devices.